Sunday Morning Adult Bible Study
Please join us at 9:45 in the parlor on Sunday mornings. Our Bible Study includes both video and group discussion. 
We hope you will join us for this exciting study that combines group discussion, scripture and video.  Discover how their passionate faith prepares the way for Jesus and his ultimate act of obedience and sacrifice at the cross. Then, be challenged in your life to live as they did – by every word that comes from the mouth of God.
If you have any questions please contact Daniel and Amy Lemire, This email address is being protected from spambots. You need JavaScript enabled to view it.
We are currently studying...
Israel's Mission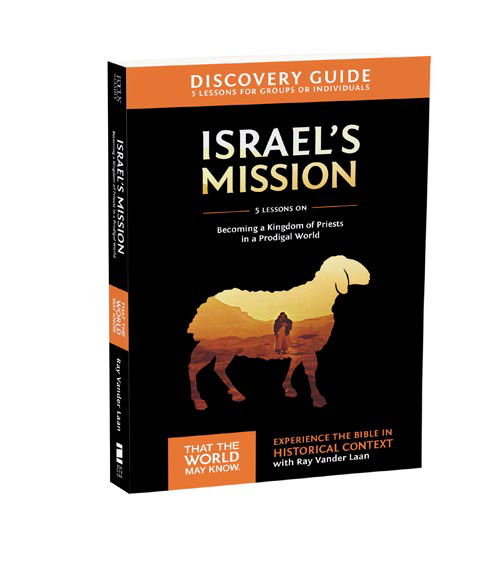 by Ray Vander Laan 
What's your mission?
God gave the assignment to His people thousands of years ago: to bring "lost sheep" back into the love and safety of His kingdom. He said to become a "Kingdom of Priests," and put God on display to show the world what He is like. It's still our task today. In this study you'll glimpse the urgency and rewards of welcoming the strangers and prodigals the Lord longs to embrace. Discover the mission that can give your life - and the lives of those around you - greater meaning than you ever imagined.