WELCOME
to St. Andrew Lutheran Church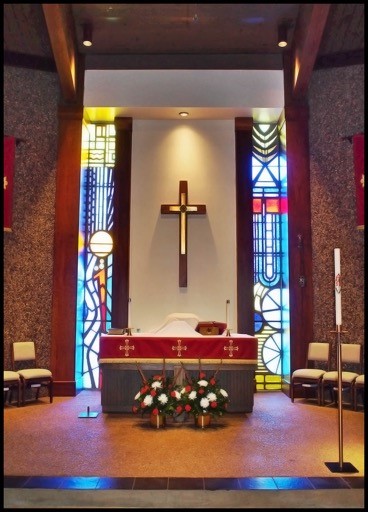 Dear Visitor,
Greetings from the St Andrew Lutheran Church family! We're honored that you would take the time to explore your way through our website to learn about us, and we hope you'll find that the content of these pages answers whatever questions you might have about us. We're a growing congregation that still has the feel of a small town, family-centered church…where the people are warm, the smiles are genuine, and what's in your heart matters more than what's in your pocket or on your back.
If you're blessed or challenged by one of the messages available on the site, or if you're curious about something these pages don't cover, we'd love to hear from you…whether you're just a few miles away or on the other side of the world. You can This email address is being protected from spambots. You need JavaScript enabled to view it.! Of course, if you're just a few miles away, why not come and see us in person? We'd enjoy a chance to meet you face to face!
Why not this Sunday?
Your St Andrew Family
Holiday Church Services Schedule
---
December 10th at 10:00 am A special Christmas service with message in song, for our single service on Sunday.
December 24th at 8:30 and 10:30 regular services; 6pm for a special Christmas Eve service.
December 31st at 8:30 and 10:30 regular services.
Save