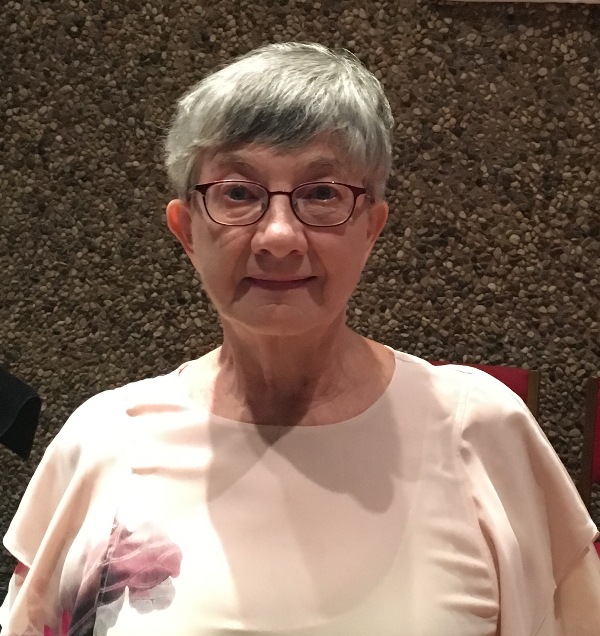 Jennifer Kolmes
Jennifer Kolmes was born in Marietta, Ohio, and grew up in nearby Beverly, OH. She started piano at 7 and organ in high school, she played organ for her Presbyterian Church in Beverly her senior year. Jennifer has music degrees from Ohio University (bachelor's) and University of Wisconsin-Madison (master's) and majored in music history at both, but studied piano at OU and organ at both. She also taught beginning organ students as a teaching assistant at UW.
Her early performance experience includes accompanying high school and college choirs, playing for Ohio Valley Summer Theater productions and with/for various ensembles including the Ohio University Orchestra; University of Wisconsin Collegium Musicum; and Marietta (OH) Chorale.  Jennifer has held organist positions in Texas, Ohio, and Wisconsin and played as a substitute in those states as well in Arkansas and Montana.  Most of her work has been with Presbyterian and Lutheran churches, but she has played for Catholics, Episcopal, and Christian Science churches as well.
Jennifer enjoyed organ study tours to Paris, France, in 1990 and to London and southwestern England in 2003.  Playing the organ at Westminster Abbey was a thrill, even though it was after-hours and there was no one around except for her tour group and one of the resident organists. She worked for many years as a librarian for the University of Arkansas at Fayetteville and also worked at the Columbus Metropolitan Library in Ohio and at SMU's Central Libraries.
Jennifer comes from a musical family. Jennifer's cousin is also an organist/pianist and  her cousin's son is a professional jazz man in NYC.   Kolmes is her ex-husband's name; they've been divorced for many years.  She has no kids, but two very spoiled cats. Her hobbies are gardening and birding and she has been active with Texas Master Naturalists, North Texas Chapter, for several years.